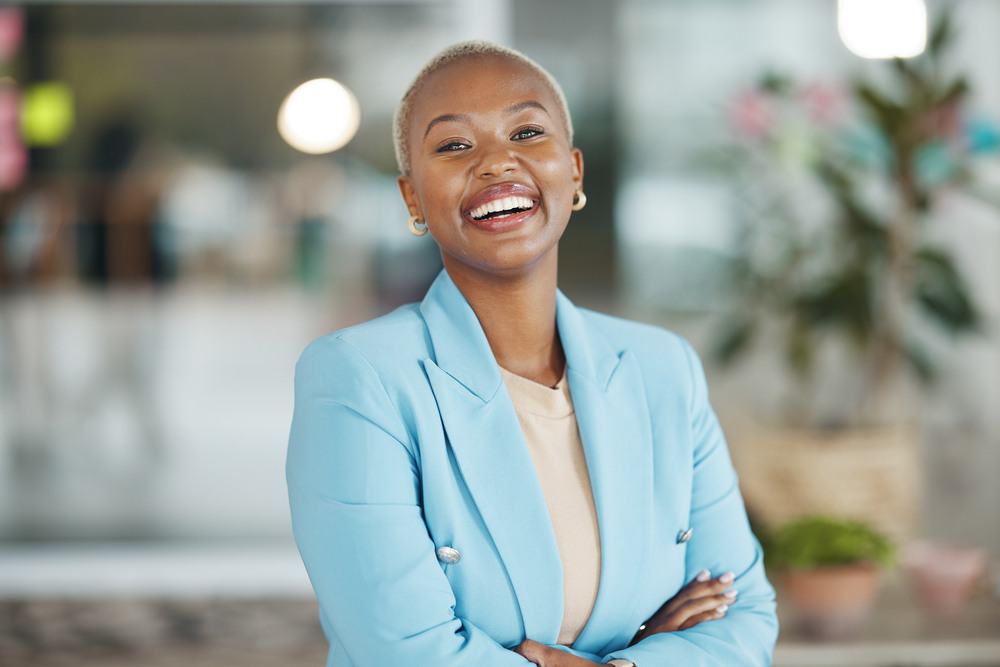 Equalizing Opportunities For Black Women In Business
"As breadwinners, workers, and caregivers, women of color have been the longtime yet unsung backbone of the U.S. economy," according to The Center for American Progress. However, racial wealth gaps have created roadblocks to entrepreneurship spanning generations, and as a result, "women of color are less able to build savings, withstand economic downturns, and achieve some measure of economic stability."
In the March 9, 2021 edition of The Bigger Picture, Goldman Sachs reported that, "Due to complex historical factors and ongoing discrimination, Black Americans and especially Black women remain heavily disadvantaged across a broad range of economic measures, including wealth, earnings, and health." As founder of the One Million Black Women: Black in Business program, this leading investment banking firm also notes that, "Entrepreneurship equalizes. It helps to unlock growth and build wealth for Black women."
Facts and Statistics
Black women are currently the fastest growing demographic of entrepreneurs in the US. Yet, the road to success is not an easy one. These facts and statistics presented by another leading investment banking firm, J. P. Morgan, help show why equalizing opportunities for Black women in business is critical:
"In the US, 17% of Black women are in the process of starting a new business, compared to 10% of White women and 15% of White men."
"Motives for creating a new business include producing a source of income or following a dream. High rates of Black female entrepreneurship may also reflect a lack of opportunity in the traditional workforce."
"Black business owners who apply for funding have a rejection rate that is three times higher than that of White business owners.… Meanwhile, only 2% of venture capital funding goes to U.S. female-only founder teams."
61% of Black women self-fund their startup capital.
3% of Black women entrepreneurs run mature businesses (recognized as a business surviving past five years) and over 60% spend fewer than 40 hours per week on their businesses, suggesting that they have other jobs or responsibilities that demand their time and attention."
The key to creating a more united and prosperous society for all.
Founded in 1972, the National Minority Supplier Development Council (NMSDC) strives to be the leading organization for driving socioeconomic equity and generational wealth in communities of color. NMSDC is supported by 23 Regional Affiliates nationwide, including the Eastern Minority Development Council (EMSDC), which serves Pennsylvania, Southern New Jersey, and Delaware. Our work is about correcting the unequal access to wealth-building opportunities through certification, facilitating connections with member corporations, hosting networking events, and providing educational offerings that help close the wealth gap.
To learn more, visit nmsdc.org and emsdc.org.
---
The Eastern Minority Supplier Development Council (EMSDC), a 501(c) (3) non-profit organization, is an affiliate of the National Minority Supplier Development Council (NMSDC). We certify and connect minority-owned businesses (Asian, Black, Hispanic, and Native American) throughout Pennsylvania, Southern New Jersey, and Delaware with member corporations that want to purchase their products, services and solutions. Our mission is to stimulate and support the economic development of minority-owned businesses and to better align them with corporations in an effort to initiate growth and opportunity through Supplier Diversity channels.