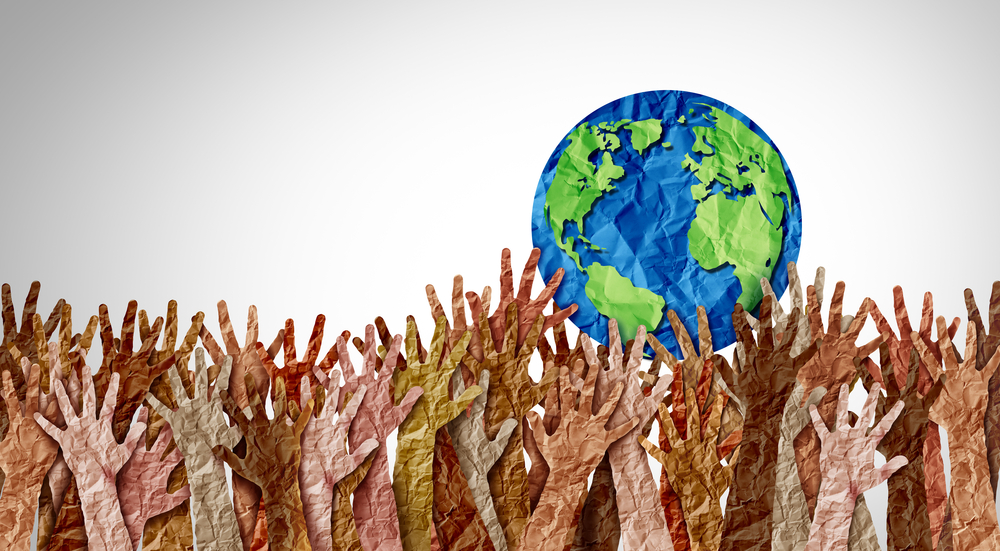 4 Eco-Friendly MBEs Making a Difference
It's summer and everyone is enjoying all that Earth has to offer. And while the sun is shining on our beautiful planet, we are shining a spotlight on certified minority-owned businesses (Asian, Black, Hispanic, and Native American) throughout Pennsylvania, Southern New Jersey, and Delaware who are helping to protect our environment and the air we breathe!
BATTA Environmental Associates, Inc.
Founded in 1982 and headquartered in Newark, Delaware, this environmental consulting firm and certified MBE offers a wide range of services, including environmental engineering and consulting, hazardous materials sampling, training for lead paint and asbestos workers, OSHA compliance, and more. They also have a 24-hour lab that provides air, soil, and water testing, as well as asbestos, lead, and mold analysis. BATTA is passionate about discovering innovative solutions for environmental issues, such as water, air and soil contamination. This includes products like Airocide, patented NASA technology that improves indoor air quality, Axon Environmental Filters, and natural, biodegradable peat that treats oil spills by removing 99% of oil, petroleum, PFAS, solvent, and metallic contamination. Led by Naresh Batta, President, BATTA Environmental Associates serves global clients ranging from small firms to fortune 500 companies. Visit battaenv.com to learn more.
G&C Environmental Services, Inc.
This West Chester, Pennsylvania environmental science, energy, and legal services firm and certified MBE was founded in 1988. Professional services include environmental consulting and compliance, energy efficiency and sustainability audits, development of energy conservation measures, air monitoring, phase I & II site assessments, community relations (inclusive of environmental justice), and more. The G&C Legal Department also provides services in energy, regulatory compliance, and environmental law, such as environmental due diligence and residual and hazardous waste management. Gail Conner, Esquire, President of G&C Environmental Services, Inc. is licensed in Pennsylvania and Washington, DC. Visit gcenviro.com to learn more.
Green Smart Plastics, LLC
Green Smart Plastics, LLC is "building our future together without single-use plastics." Led by Jiten Patel, President, this Bristol, Pennsylvania certified MBE manufactures 100% plant-based, biodegradable products, including compostable drinking and restaurant straws, cocktail stirrers, and shopping bags. Proudly made in the USA from natural resources like corn starch and vegetable oils, these products are designed to reduce the carbon footprint of companies and consumers while providing the convenience of single-use products that would typically end up sitting in landfills long after we're gone. According to the company, bioplastics are a relatively new technology that can be just as strong and versatile as regular plastics, while also being environmentally-friendly. Visit greensmartproducts.com to learn more.
SIVAD
SIVAD, which is Davis spelled backwards, is a certified MBE specializing in innovative air filtration solutions. Founded in 2020 and headquartered in Delaware, this company is operated by Lenzie Davis Sr. and sons and serves clients on a global scale, including many major brands. SIVAD strives to simplify the cleaning and disinfection process, with safer and greener products, including UV-C disinfection and plant-based resin alternatives to petroleum. In addition to durable PPE and janitorial supplies, SIVAD understands the importance of clean and fresh air, especially in enclosed environments such as trains. Their cutting-edge product, the Aura-Air filtration system, has been specifically designed to remove pollutants, allergens, and odors from the air, ensuring a healthier and more pleasant travel experience. In addition, this energy-efficient technology has the potential to reduce carbon emissions and can capture microscopic particles, including dust, 2.5pm pollen, bacteria, and even viruses, to significantly reduce the transmission of airborne contaminants. Visit sivadppe.com to learn more.
We invite you to stop by our website for information on corporate membership and the certification process for MBEs. And be sure to follow us on Facebook, LinkedIn, and Twitter!
---
The mission of the Eastern Minority Supplier Development Council (EMSDC) is to stimulate and support economic development with minority-owned businesses throughout Pennsylvania, Southern New Jersey, and Delaware, in an effort to initiate growth and opportunity through Supplier Diversity channels. As an affiliate of the National Minority Supplier Development Council (NMSDC), we certify and connect MBEs with member corporations that are committed to supplier development and want to purchase their products, services, and solutions.