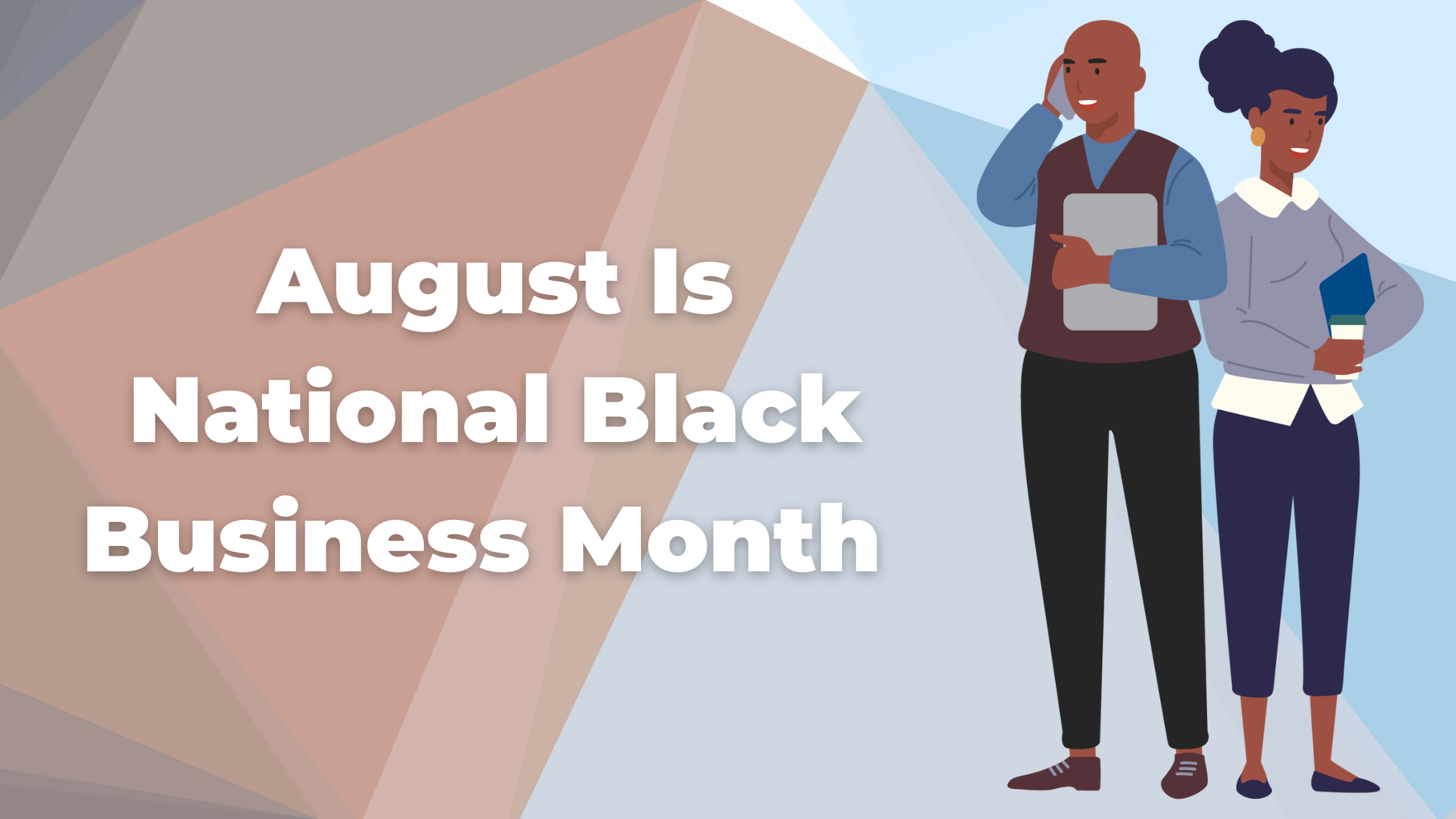 August Is National Black Business Month
The Eastern Minority Supplier Development Council (EMSDC) is celebrating 50 years of impact, and this August, we are celebrating Black Business Month, too! National Black Business Month recognizes the importance of Black-owned businesses and the valuable contributions they make to our economy. Recent data from the U.S. Census Bureau shows that there is "an estimated 134,567 Black- or African American-owned businesses with $133.7 billion in annual receipts, 1.3 million employees, and about $40.5 billion in annual payroll" in the United States today.
At EMSDC, our primary mission is to stimulate and support economic development with minority-owned businesses throughout Pennsylvania, Southern New Jersey, and Delaware. As one of 23 regional affiliates of the National Minority Supplier Development Council (NMSDC), we also strive to support MBEs throughout the nation. Today, in honor of National Black Business Month, we would like to shine a spotlight on a few of our amazing Black entrepreneurs and Black-owned businesses across various industries.
Food
Back in 2014, Forbes interviewed former Pittsburgh Steeler and Pro Football Hall of Famer, Franco Harris. But the article did not focus solely on his 13-year NFL career, legendary stats, or four Super Bowl wins. Instead, the magazine focused on his post-retirement move into the food business. In 1990, Harris built a company around a unique product — a nutritious donut crafted without artificial flavors, colors, or preservatives — and Super Bakery was born. Super Donuts have been a school cafeteria favorite for over 30 years, and now, thanks to a cheerful website and the magic of e-commerce, they can be enjoyed at home. As of this year, over a half-billion Super Donuts have been sold, with over $100 million in profits. These and other wholesome Super Bakery products can be purchased online, including muffins, cupcakes, cookies, and more. To quote the company's slogan, "You can't buy happiness — but you can buy super donuts and that's basically the same thing!" Visit superdonut.com for more info.
Technology
Headquartered in South Plainfield, New Jersey, Technology Concepts Group International (TCGI) offers a wide range of services, from Tail Spend Management to Cybersecurity. Known for state-of-the art, forward-thinking IT solutions that are custom-tailored for each client, including government agencies, corporations, and a major pharmaceutical company, this MBE has grown and evolved exponentially over the past 30 years. Through partnerships with distributors and vendors, TCGI has shown a proven commitment to service and growth and has firmly established itself as an industry expert. CEO Avis Yates Rivers is a nationally recognized leader with an impressive list of awards, including the Shirley Chisholm Award for Business, Top 10 Women in Technology, and Top 25 Leading Women Entrepreneurs and Business Owners, among others. Rivers notes that she is "an advocate for the increased utilization of minority and women-owned businesses, and a change agent for increasing the meaningful participation of women and people of color in technology."  Visit technologyconcepts.com to learn more.
Professional Services
RevitGods is a successful construction project management and consulting business located in Bala Cynwyd, Pennsylvania. As an MBE, this company was founded by Uchenna Okere, a Black entrepreneur with extensive experience working on multi-family residential, commercial, and institutional projects. Employing a skilled team that is formally trained in architecture and engineering, RevitGods specializes in assisting firms in systematizing their design process and streamlining the way they work in BIM (or Building Information Modeling for those unfamiliar with the industry). Okere actively leads the BIM coordination efforts on high-profile construction projects while serving as a consultant to solve the most complex BIM issues. Visit revitgods.com for more information.
To learn more about our mission and the minority businesses, corporations, and government organizations and agencies who partner with us, visit our website at emsdc.org today. And help us celebrate National Black Business Month by supporting black-owned businesses this August and every month of the year.
---
The Eastern Minority Supplier Development Council (EMSDC), a 501(c) (3) non-profit organization, is an affiliate of the National Minority Supplier Development Council (NMSDC). We certify and connect minority-owned businesses (Asian, Black, Hispanic, and Native American) throughout Pennsylvania, Southern New Jersey, and Delaware with member corporations that want to purchase their products, services and solutions. Our mission is to stimulate and support the economic development of minority-owned businesses and to better align them with corporations in an effort to initiate growth and opportunity through Supplier Diversity channels.