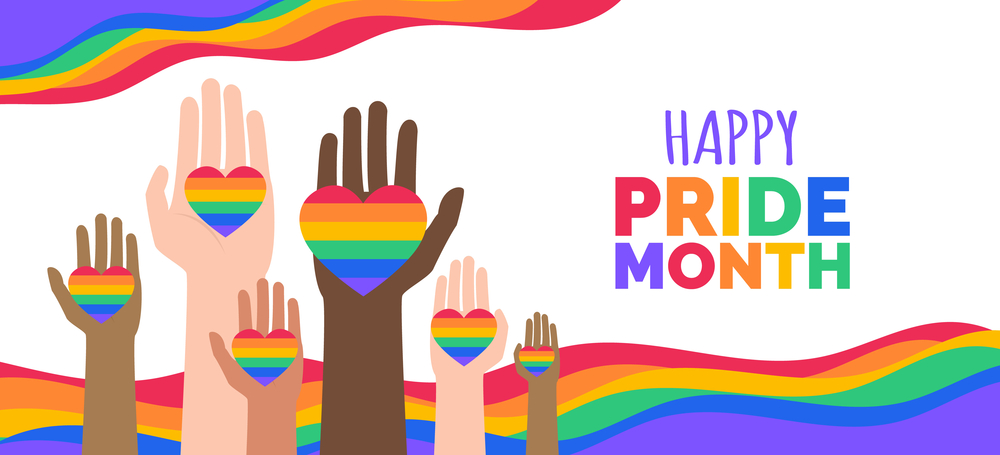 EMSDC Celebrates Certified LBGTQ+ MBEs
With over 50 years of experience as an industry expert in Minority-owned Business Enterprise (MBE) enrichment, development, and impact, the Eastern Minority Supplier Development Council (EMSDC) offers certified minority suppliers valuable resources to help their business grow and succeed. In honor of Pride Month, we are shining a spotlight on certified minority-owned businesses (Asian, Black, Hispanic, and Native American) throughout Pennsylvania, Southern New Jersey, and Delaware who are also part of the LBGTQ+ business community.
According to the US Small Business Administration (SBA), citing recent data from the National Gay & Lesbian Chamber of Commerce (NGLCC), the LGBTQ+ business community includes 1.4 million business owners and contributes over a trillion dollars to the nation's economy. Similar to our mission at NMSDC and EMSDC, SBA's Network for LGBTQ+ Businesses is a strong support system that seeks to encourage inclusion and "unlock the great potential of the LGBTQ+ small business community" at all levels. If you are interested in specifically becoming a certified LGBTQ-owned business, NGLCC can help.
We invite you to learn more about, and to support, the certified LBGTQ+ MBEs in this spotlight.
Fernandez Realty Group, Latino Connection, and Color & Culture
As the CEO of an integrated family of brands and changemakers focused on leveling the playing field, George Fernandez is taking on social challenges and addressing the inequities experienced by marginalized neighbors in Harrisburg, Pennsylvania and beyond, including access to quality health care, opportunities for education and employment, and affordable housing. Color & Culture, a full-service marketing and advertising agency that helps clients rethink their marketplace to become culturally relevant, and Latino Connection, a national leader in community education and health outreach, are forging initiatives across the nation with corporate and nonprofit partnerships focused on a unified mission — educating, empowering and uplifting underserved communities.
Fernandez Realty Group has a broad portfolio of over 20+ rental properties located throughout South Central Pennsylvania. With prime locations, spacious layouts, and luxury finishes, these spaces are ideal for professionals and small families. This company is also addressing the major social, economic, and health disparities among minority communities by taking a holistic approach to low-income housing projects. These disparities include race and ethnicity, gender, sexual identity and orientation, disability status or special health care needs, and geographic location (specifically urban). Every project aims to break down barriers and create safe spaces where people can live, work, and play.
Mango Tree Counseling & Consulting
Mango Tree Counseling & Consulting (MTCC) is committed to providing innovative, culturally-aligned, and compassionate mental health care that is responsive to the varying needs within the Asian-American Pacific Islander (AAPI) community. Located in the Philadelphia Metro Area (and offering virtual sessions for people in the state of Pennsylvania), MTCC employs Asian/Asian-American mental health professionals and advocates who seek to improve the mental health of our communities through connection and compassion.
In addition to counseling and consulting services, and training programs, MTCC helps to cultivate resilience through monthly wellness seminars that focus on AAPI mental health concerns, including mental wellness initiatives and stress management coaching for students, peer-led mental wellness programming for gay, bi, and queer men, and mental health programming and education on the topics of love, sexuality, and Asian-American Identity. MTCC Founder, Dr. Noel B. Ramirez, is a licensed clinical social worker and public health professional of Filipino descent and serves as, Director, Psychotherapist, and Consultant.
Peaceful Transportation, LLC
Peaceful Transportation, LLC is a female-owned and operated MBE and certified LGBT Enterprise affiliated with the National LGBT Chamber of Commerce. Led by CEO, Sasha Rivera, this bilingual Philadelphia company takes pride in providing peaceful transportation services throughout Pennsylvania, including express courier delivery servicing, same day deliveries, medical supply deliveries, and postal services.
The Tactile Group
Named one of America's Fastest Growing Companies and Best Places to Work by Inc. Magazine, The Tactile Group is harnessing the power of technology to help real people make better decisions. Headquartered in Philadelphia, this certified MBE has partnered with government, enterprise, and non-profit organizations to translate their ethical policies and business requirements into data-driven outcomes. Notable clients include NASA, The US Department of Education, The University of Pennsylvania, the City of Philadelphia, and others.
As Founding President and CEO of The Tactile Group, Marc Coleman inspires collaboration by building intentionally diverse and effective teams of designers, programmers, and other IT-professionals to meet the specific needs of clients. Trained in electrical engineering at Princeton University and architecture at Temple University, Marc has more than two decades of experience in creative direction, design, strategy, business development, management, and client relations.
To all members of the LGBTQ+ business community, happy Pride Month from your allies at EMSDC! To learn more about EMSDC and our mission to support and develop minority-owned businesses throughout Pennsylvania, Southern New Jersey, and Delaware, visit emsdc.org today.
---
The mission of the Eastern Minority Supplier Development Council (EMSDC) is to stimulate and support economic development with minority-owned businesses throughout Pennsylvania, Southern New Jersey, and Delaware, in an effort to initiate growth and opportunity through Supplier Diversity channels. As an affiliate of the National Minority Supplier Development Council (NMSDC), we certify and connect MBEs with member corporations that are committed to supplier development and want to purchase their products, services, and solutions.