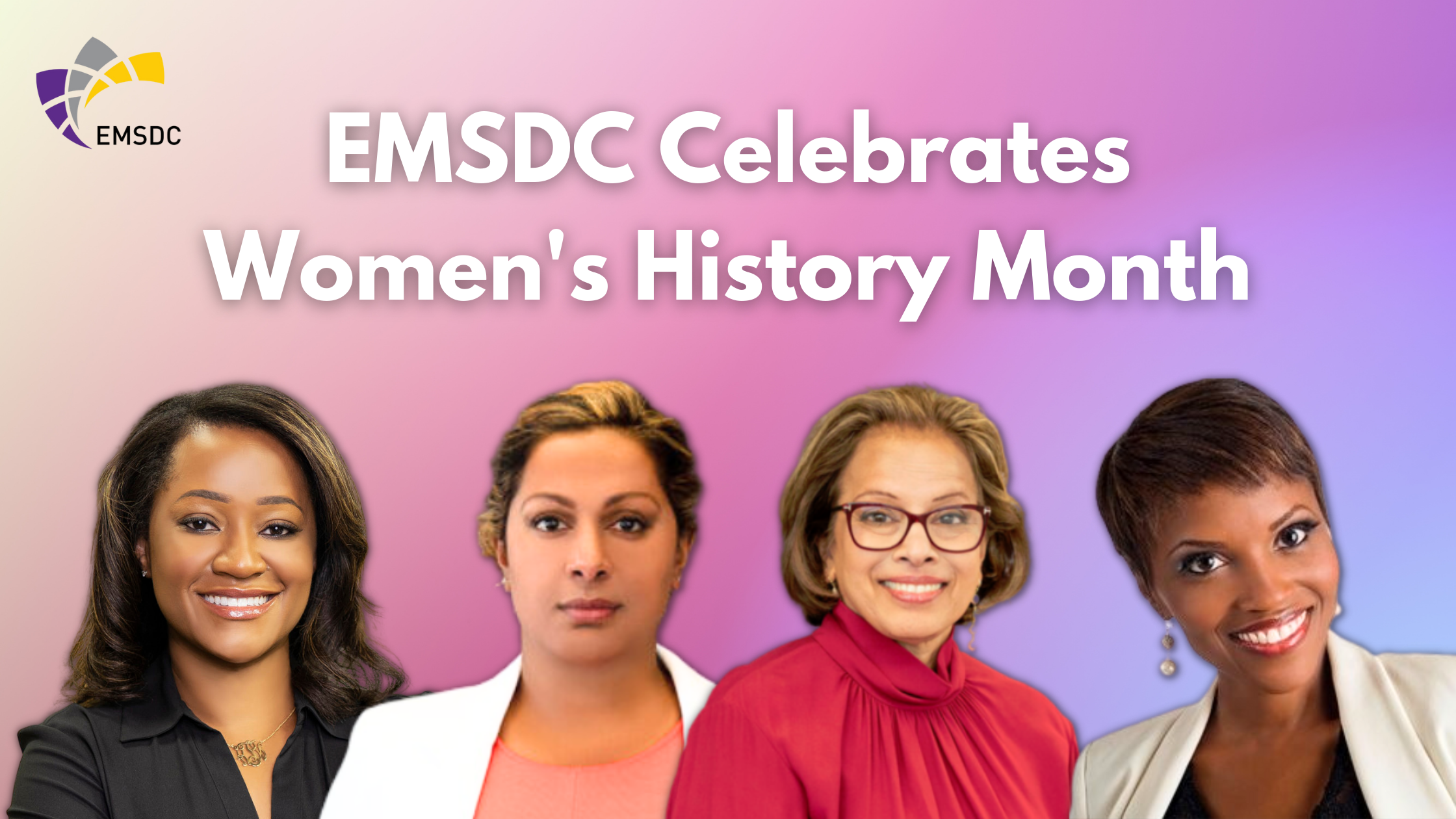 EMSDC Celebrates Women's History Month
March is Women's History Month, and the Eastern Minority Supplier Development Council (EMSDC) would like to take a moment to recognize the unique and important roles women entrepreneurs are playing throughout Pennsylvania, Southern New Jersey, and Delaware, as well as across the country! We are shining a spotlight on some of the many women-owned MBEs that are certified through EMSDC or the National Minority Supplier Development Council (NMSDC) and the incredible accomplishments and contributions these women are making in their communities and the world at large.
Electro Soft, Inc.
Electro Soft, Inc. (ESI) has spent the past 35 years creating custom electronics manufacturing solutions for clients in aviation, rail, transit, OEM, and defense, including wiring harnesses, cable assemblies, printed circuit boards (PCBs), cabinet assemblies, and military electronics. Located just outside of Philadelphia in Montgomeryville, Pennsylvania, ESI employs "32 full-time skilled professionals and occupies over 16,000 square feet of office and warehouse space. All work is done by a diverse staff of assemblers – always in-house, never outsourced."
In a recent feature on Karla Trotman, President and Chief Executive Officer of Electro Soft, Inc., Family Business Magazine notes that "ESI was established by Jim and Sheila Wallace in 1986 and is the largest African-American electronics contract manufacturing and engineering firm in the United States of America." After earning a B.S. in Business Logistics from Penn State and an MBA from Drexel University, and serving in key roles at Honeywell, Gap, and IKEA, Karla channeled her wealth of experience to propel ESI, the company her parent's founded, forward.
In addition to her vital role at ESI, Karla sits on the board of various institutions, including the Museum of the American Revolution where EMSDC hosted the 2022 Choice Awards. She has also been featured on NBC 10 News, People Magazine's Celebrity Baby Blog, CBSNews.com, and Huffington Post Live.
To learn more about ESI, visit electrosoftinc.com.
Frontier Technologies, Inc.
Frontier Technologies designs and delivers award-winning IT solutions to help their clients innovate, differentiate, and disrupt. For more than 30 years, this Wilmington, Delaware-based company has helped clients build the IT infrastructure and data-centers that power their businesses. Frontier Technologies is a multi-generational, woman owned business. It is also one of the longest standing MBEs in the EMSDC network, becoming certified in 1988.
Founder and Chief Federal Officer, Jayshree Moorthy, leads the Federal Division at Frontier Technologies. With a scientific educational background (a B.S. and M.S. in Chemistry) and executive management training from Kellogg and Tuck Schools of Business, Jayshree utilizes her knowledge and skills to meet the federal government and Department of Defenses' needs while working best within their budgets.
As President and CEO, Reshma Moorthy is responsible for the strategic direction, vision, values and goals of the organization. Under her leadership and a cybersecurity-first approach, Frontier has fostered the growth and profitability of both new startups and established organizations. Reshma has a B.S in Biology and Health Sciences from St. Joseph's University, and has completed numerous executive educational programs at Tuck University and Kellogg School of Management at Northwestern University. She serves as Chair of EMSDC's Minority Business Input Committee, where she leverages her talents to empower other diverse businesses.
To learn more about Frontier Technologies, visit ftiusa.com.
Opulent Events
Headquartered in Philadelphia, Pennsylvania, Opulent Events by Gracie™ specializes in event planning and management. Whether it's luxury travel, VIP concierge services, business or corporate meetings, conferences and workshops, festivals, wedding ceremonies, special celebrations and formal parties, concerts, or conventions, this successful company customizes its services to fulfill the needs and wishes of a varied list of clientele. This includes managing budgets, vendor and venue selection, entertainment, décor and design, public relations, and much more.
Gracie Jones, President and Lead Designer, has been in the event industry for over 20 years. After working for global pharmaceutical companies, traveling and planning world-class events, she founded her company with an expertise in pharmaceuticals, fundraisers, and event planning. Gracie is recognized for her commitment to providing the highest level of professional service and has been featured on daytime news channels, including Philly's FOX 29, as well as on various blogs and interviews by several media outlets.
For more information, visit gracie-events.com.
---
The Eastern Minority Supplier Development Council (EMSDC), a 501(c) (3) non-profit organization, is an affiliate of the National Minority Supplier Development Council (NMSDC). We certify and connect minority-owned businesses (Asian, Black, Hispanic, and Native American) throughout Pennsylvania, Southern New Jersey, and Delaware with member corporations that want to purchase their products, services and solutions. Our mission is to stimulate and support the economic development of minority-owned businesses and to better align them with corporations in an effort to initiate growth and opportunity through Supplier Diversity channels.